Spotify CANVAS
A. Get access
Are you already a Wiseband artist or label? That's great, because our entire catalog is eligible for Spotify CANVAS! So all you need to do is log in to your Spotify for Artists account and follow our recommendations to add a CANVAS to your tracks.

B. Add your Spotify CANVAS
Log in to Spotify for Artists and head to the "Music" tab.
You can add a CANVAS to an existing track:
You can also add it to an upcoming release so that everything is ready in advance:



Then, just upload your Spotify CANVAS.
If this option is not displayed, please contact, please contact digital@wiseband.com
C. Spotify CANVAS specs
When uploading, certain specifications must be met (as indicated below):
Ratio: 9:16
Height: At least 720px
Length: 3 secs (minimum) to 8 secs (maximum)
File Format: MP4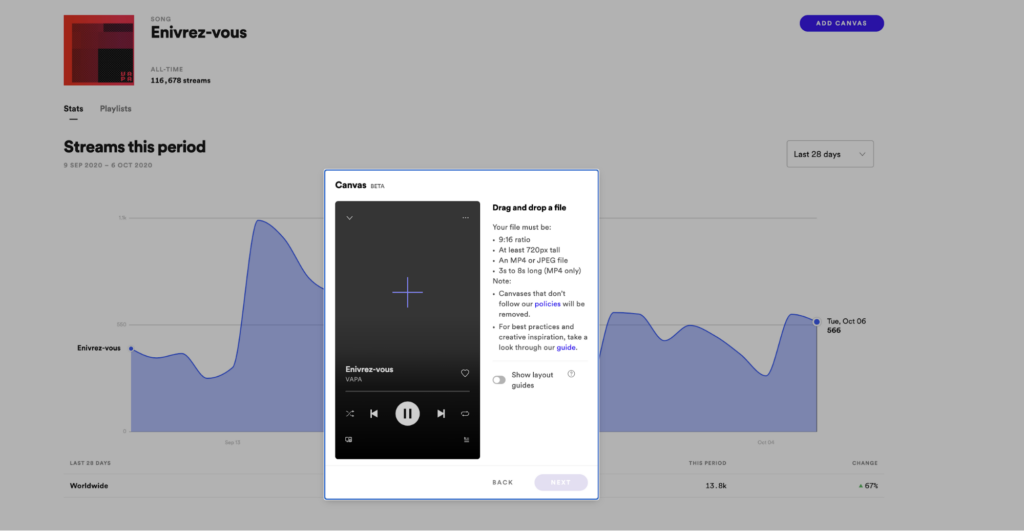 Please note: Your Spotify CANVAS should not contain any overtly promotional content (as, for example, "coming soon…")
D. Design
A Spotify CANVAS should be visually appealing, since it's there to add value to your release. You can consider, for example:
A well-chosen cut down of your music video
A stop motion animation
An animated 3D graphic
For further information on Spotify CANVAS, please refer to the documentation provided by Spotify itself right here.
E. Share your Canvas on your socials
Due to its 9:16 format, Canvas is perfect for mobile devices, making it / and therefore ideal for social media.
Here's an example of sharing to an Instagram Story: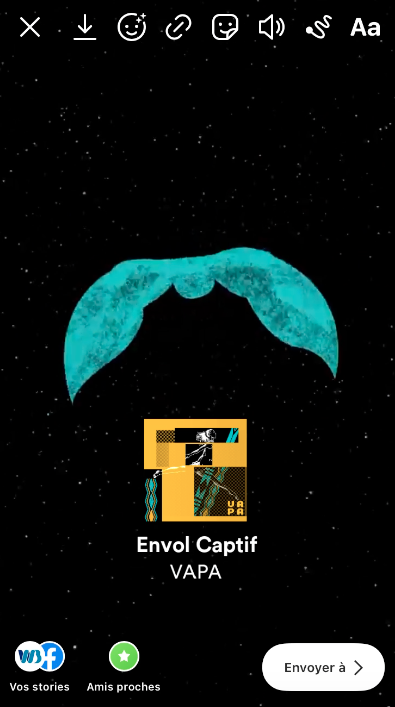 On Instagram REELS :